Turning the tide
How local NGOs in Seychelles and the Bahamas are working with youth to raise awareness and inspire action to address marine plastic pollution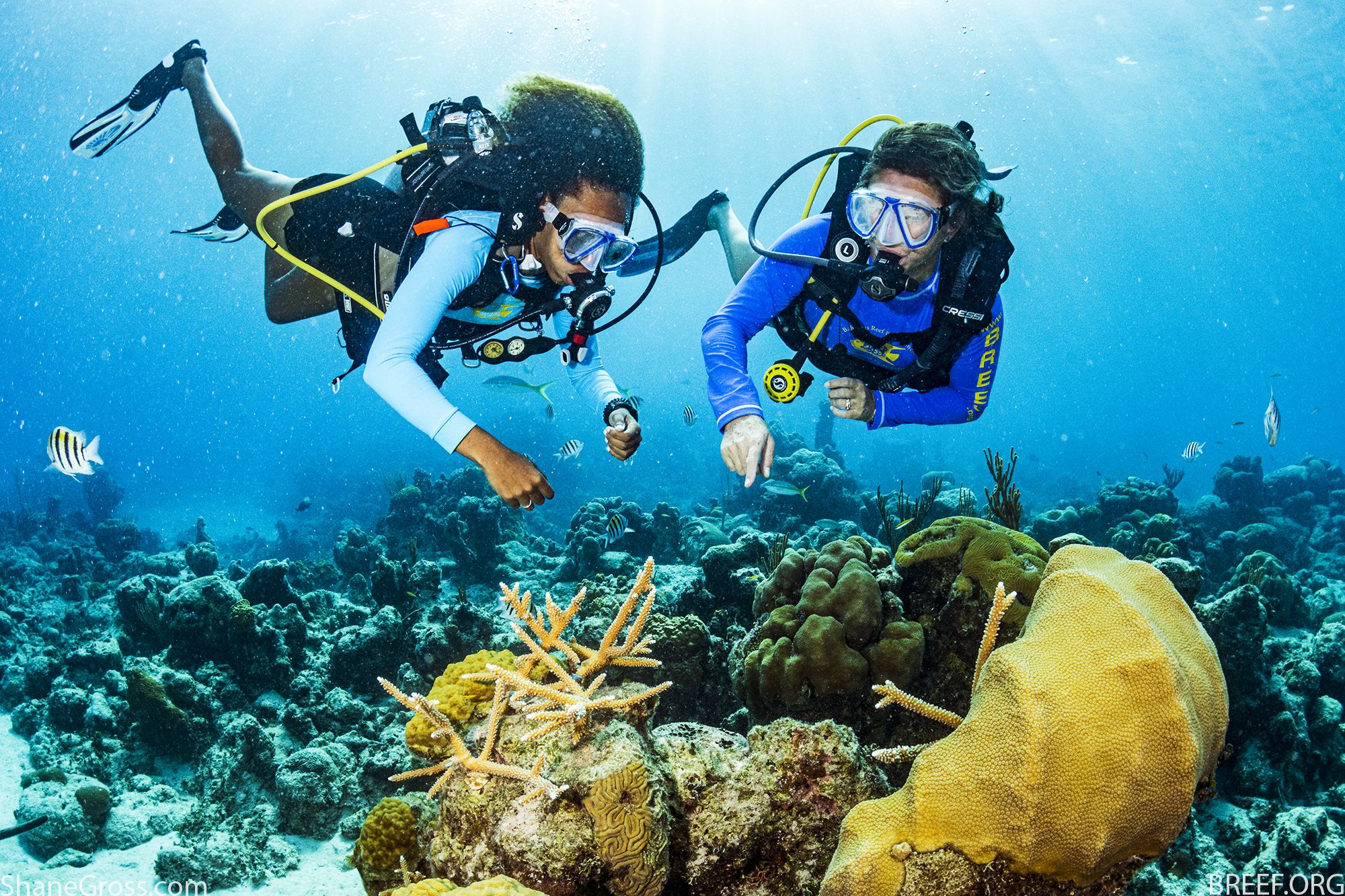 Our oceans are drowning in plastic.
This stark realization inspired three young women to co-found The Ocean Project Seychelles, a local NGO set up to tackle issues affecting the state of the local marine environment through education, outreach, research and action.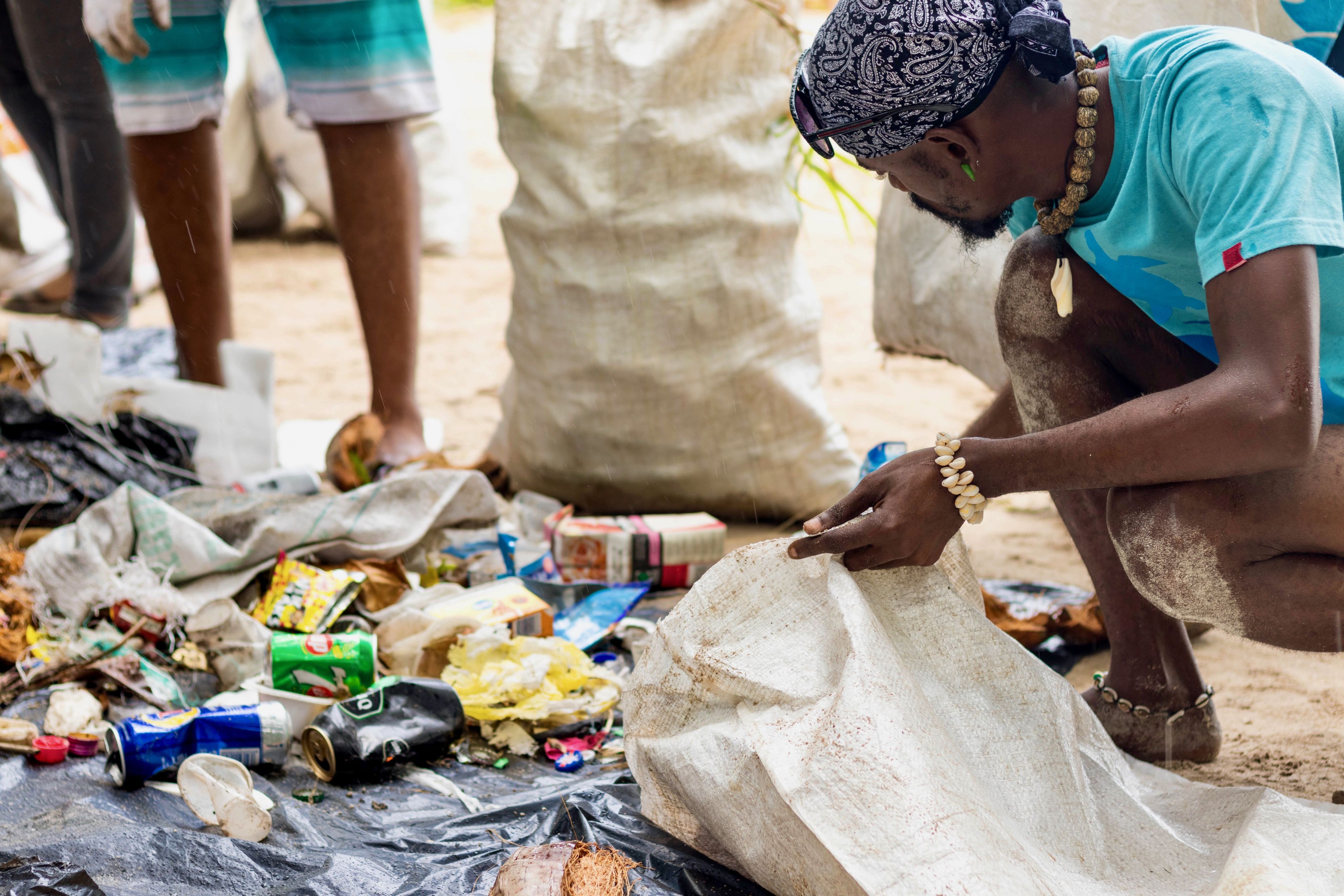 Anse La Mouche clean-up. Photo: The Ocean Project Seychelles
A core component of the work carried out by The Ocean Project since its inception in 2016 has been raising awareness to promote positive behaviour change at the individual level, as well as on the national level via policy change.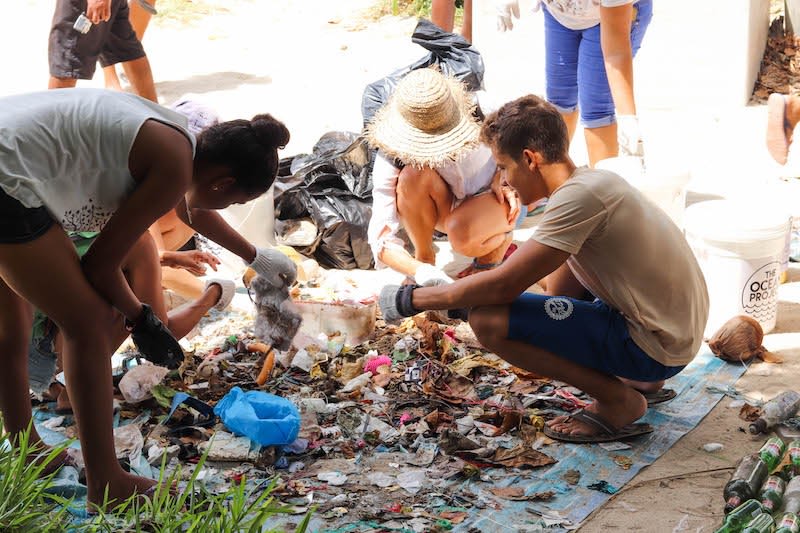 Sorting litter as part of The Ocean Project clean-up. Photo: The Ocean Project Seychelles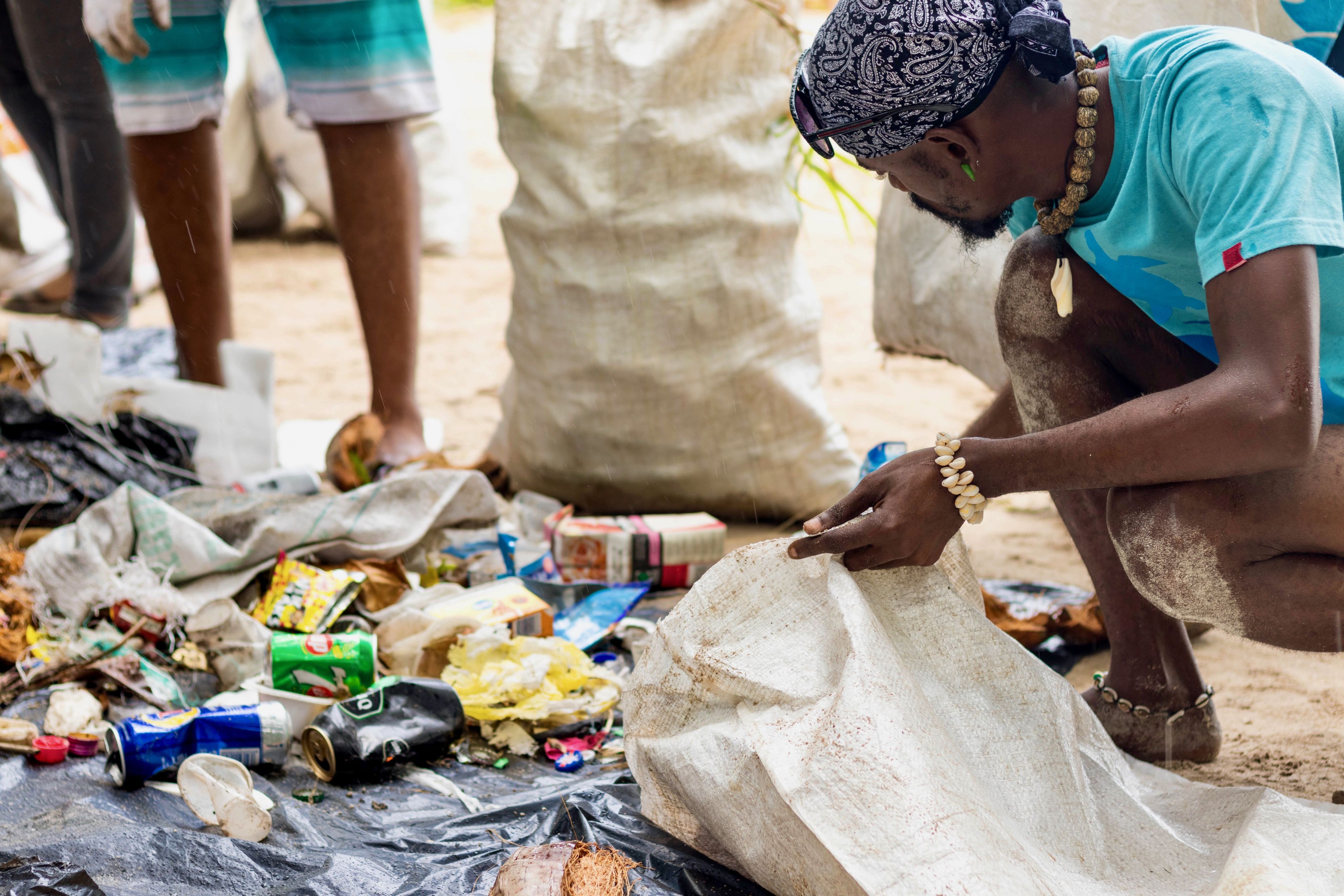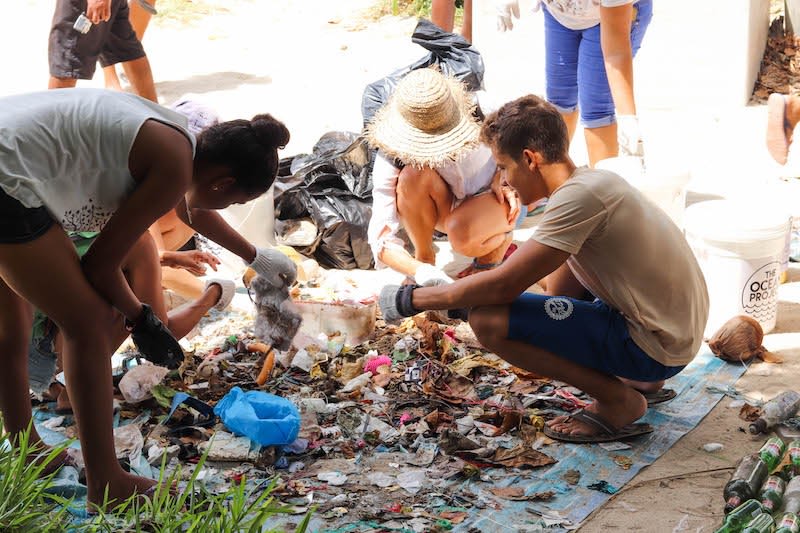 "We want people to start thinking about what they use on a daily basis and what small changes they can make to reduce the amount of plastic litter ending up in the environment." - Zara Pardiwalla, co-founder of The Ocean Project Seychelles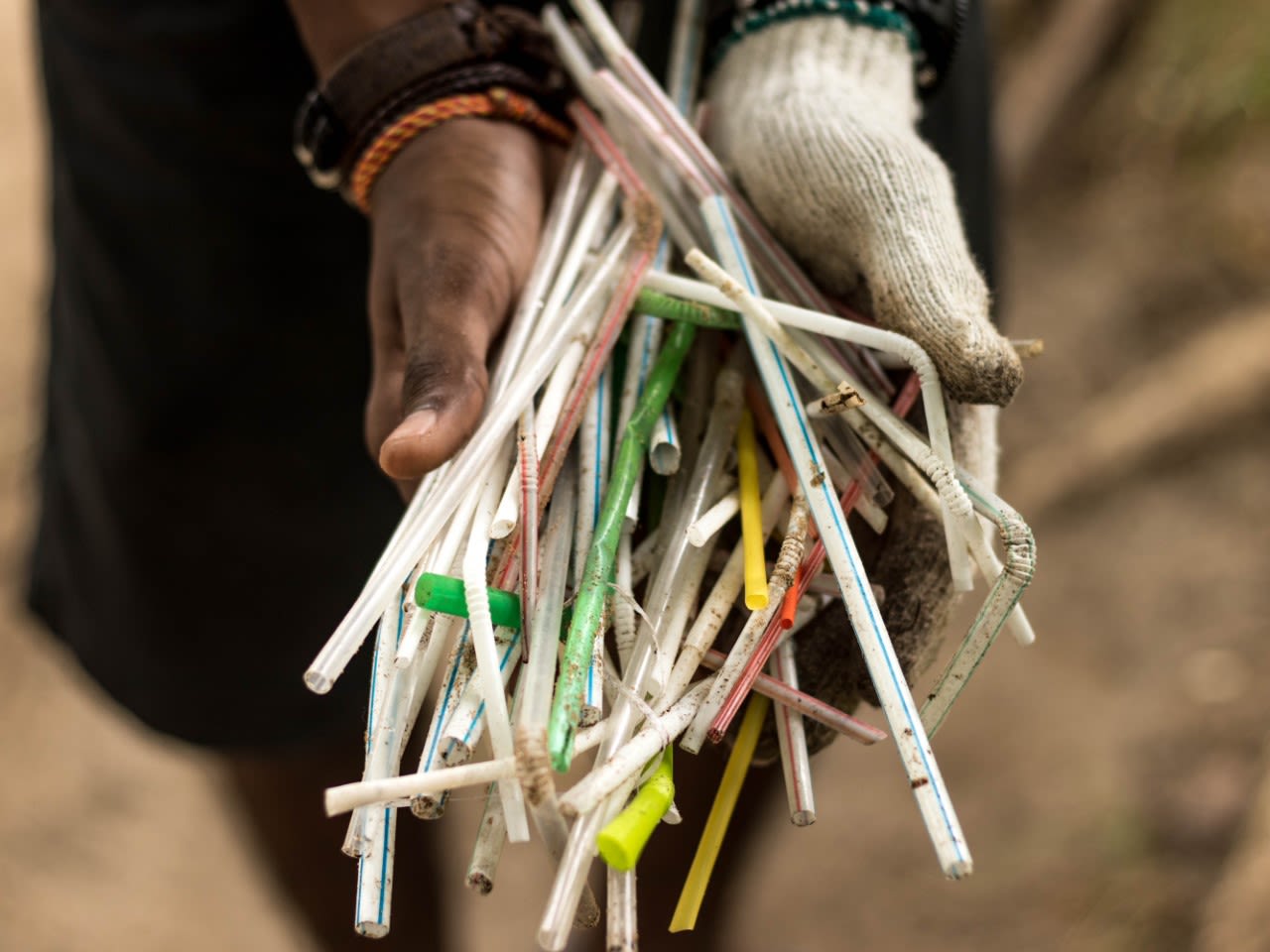 Plastic straws from debris collected. Photo: The Ocean Project Seychelles
Plastic straws from debris collected. Photo: The Ocean Project Seychelles
For Small Island Developing States (SIDS) like the Seychelles, the ocean and marine ecosystems such as coral reefs, seagrass beds and mangroves are critical to sustaining life, livelihoods, and economic development.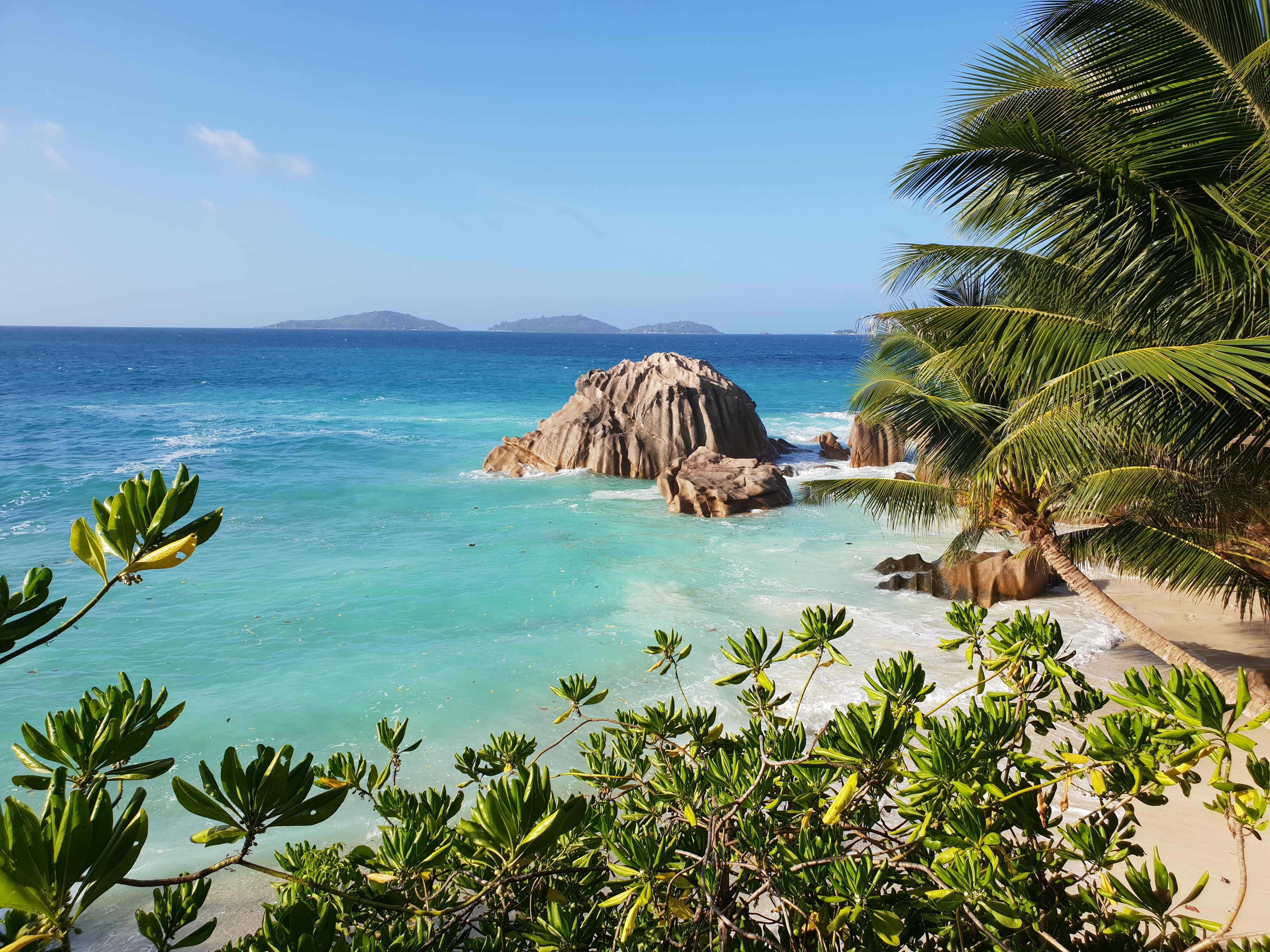 However, plastic pollution and marine litter have become widespread problems, affecting islands globally, from the Caribbean to the Indian Ocean and the remotest corners of our earth.
This not only threatens the stability of marine ecosystems, but also affects food safety and security, human health, and marine-based tourism, to name a few.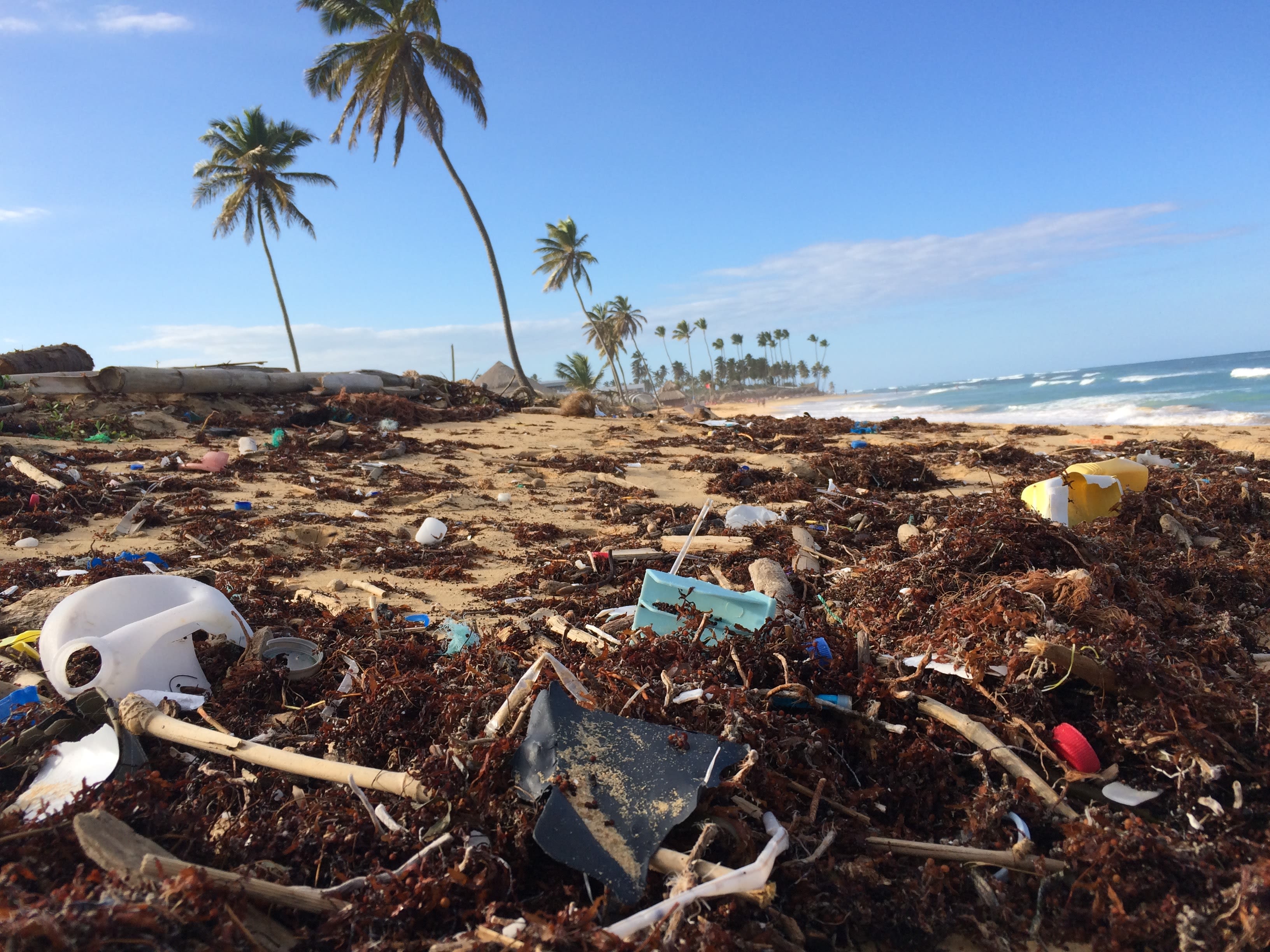 In the Seychelles and other SIDS, plastic and other litter washing up along coastlines and beaches has negative impacts on the local tourism and fishing industries, which are often the foundation for island economies.
Every year, an estimated 11 million tonnes of plastic enter the world's oceans, according to a recent report by the United Nations Environment Programme (UNEP).

For SIDS, they are exposed to concentrations of plastic waste greater than their own consumption.

This means that plastic waste from other countries is washing up on their shores.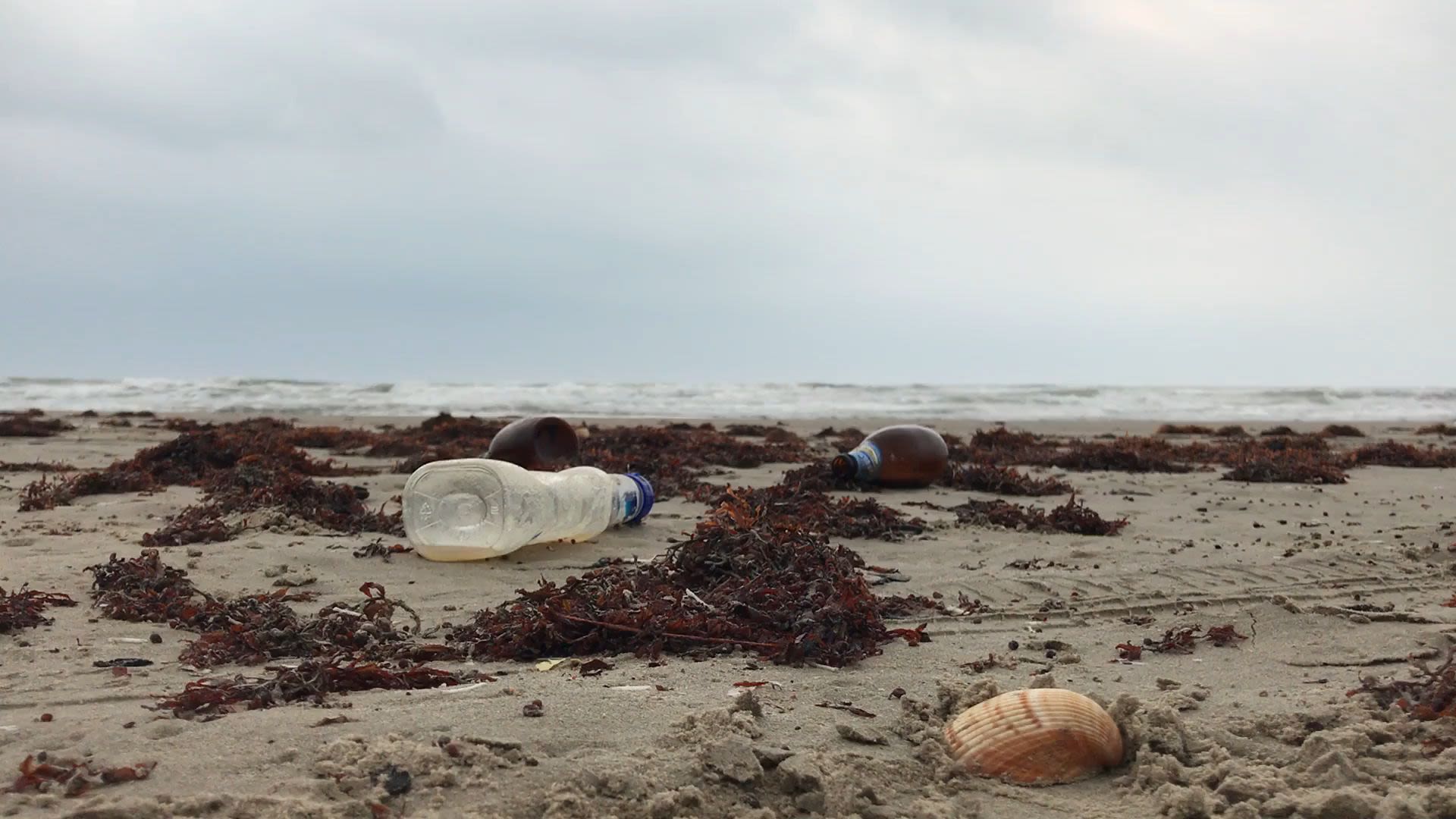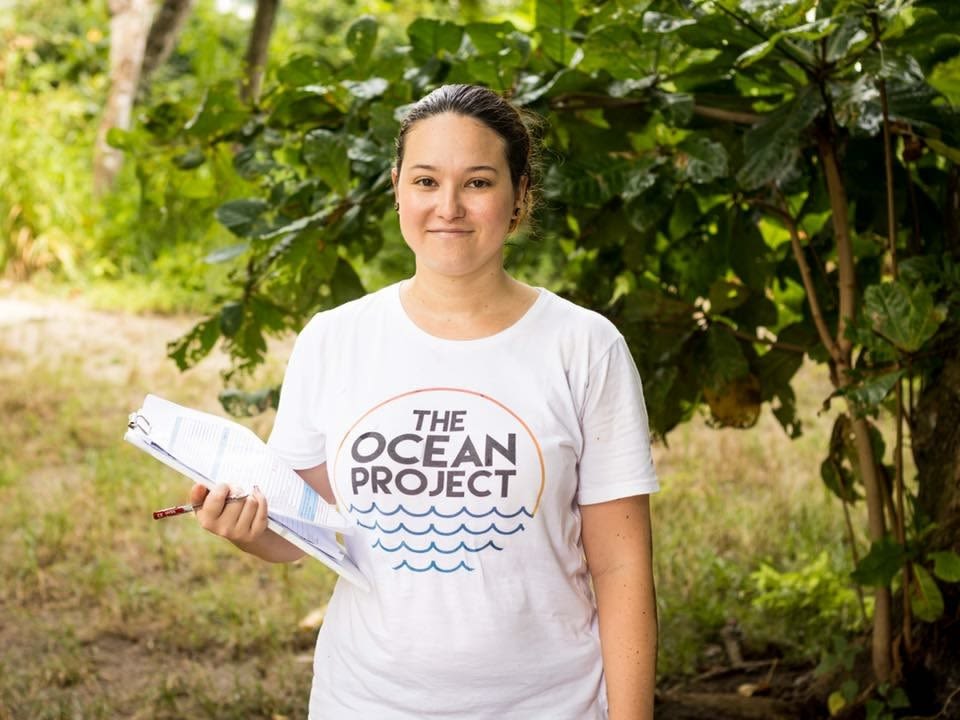 "We hope that this work will provoke the public to think about their plastic consumption – and hopefully encourage people to swap disposable and single-use plastic items for reusable alternatives."
Five tonnes less
In 2018, The Ocean Project Seychelles (TOP) partnered with SGP on an initiative called 'Turning the Tide on Marine Debris' to expand plastic awareness and clean-up work to islands across Seychelles.
Over a two-year period, TOP led 58 beach clean-ups on seven islands, engaged more than 1,100 participants, collected over five tonnes of marine litter and plastic pollution, and established national litter programmes in four island districts.
The last straw
Following the success of the clean-ups, TOP took an integrated approach to the plastic problem and launched The Last Straw Seychelles, a campaign to secure individual and commercial commitments to stop the use and sale of plastic straws. This campaign is reducing the amount of plastic waste entering the environment from local sources.
This awareness-raising and advocacy work led by TOP, in partnership with other NGOs and stakeholders, eventually resulted in a complete ban on plastic straws and balloons by the government of Seychelles. More work is currently under way to extend the ban to other forms of plastics and single-use waste.
Art to educate
TOP also engaged young school children through film screenings, plastic art projects and beach clean-ups, educating them on the impacts of plastics and marine pollution, while also inspiring them to take action and find solutions.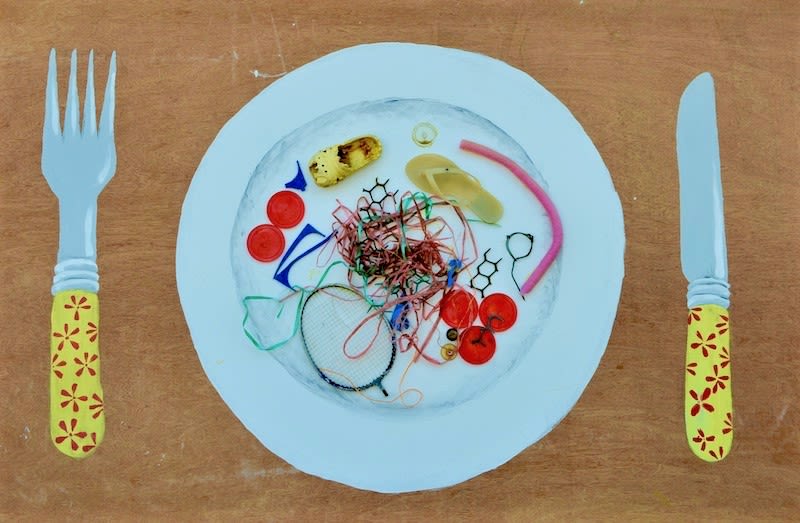 Plastic art project. Photo: The Ocean Project Seychelles
This is a crucial step towards broadening the minds of future generations, exposing them to a world beyond traditional classroom learning, and inspiring them to safeguard their local marine environment by strengthening connections to the natural world and building a sense of environmental stewardship and social responsibility.
Through these programmes, students and youth are also able to spread awareness and change behaviour at the household and community level.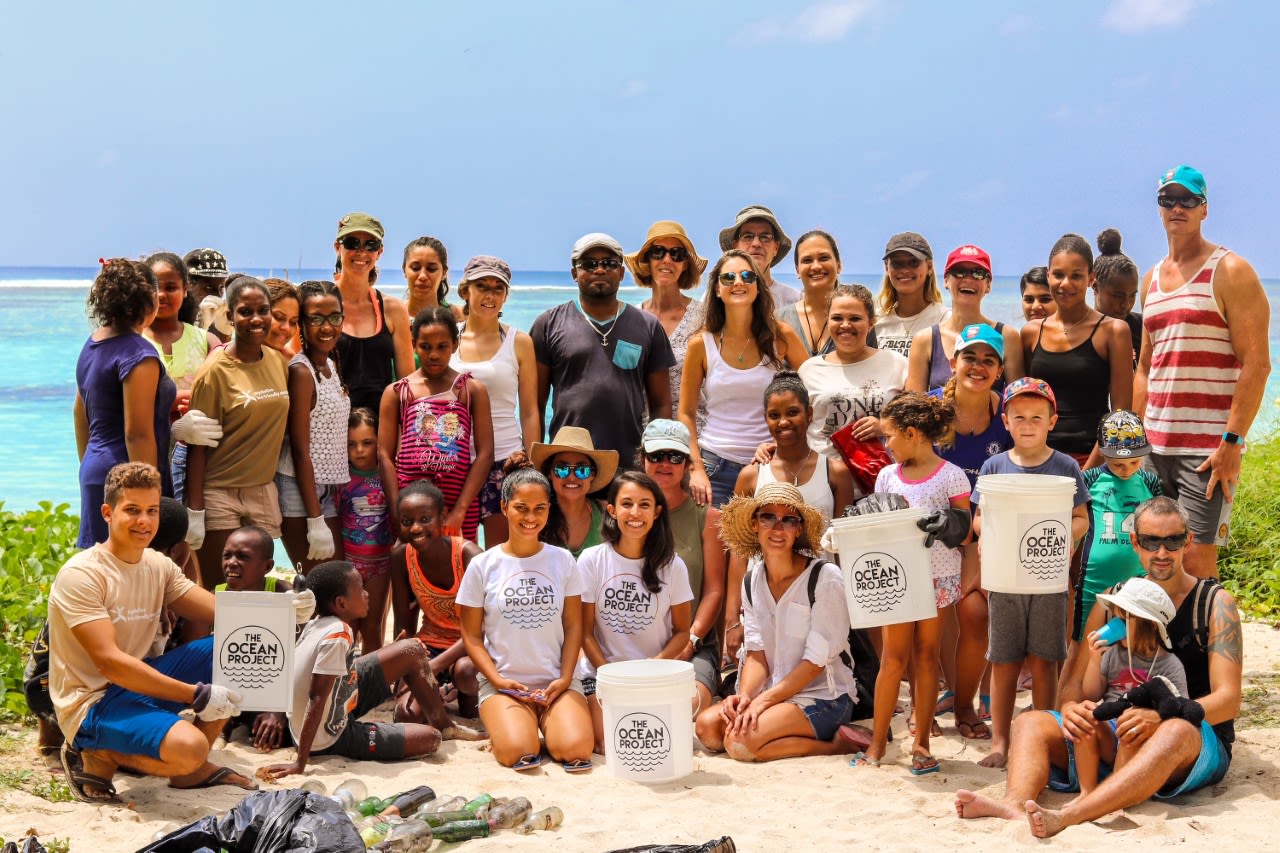 SGP Seychelles team. Photo: The Ocean Project Seychelles
"Plastic isn't just destroying the environment… it's doing more harm. When people see this plastic art, I want them to see the beauty, but at the same time see that something is wrong."
Through TOP's flagship art project, a plastic archway was built in the town centre on Mahé island. It was designed by local artists and engineers and made of single-use plastic and marine litter collected during the beach clean-ups.
TOP mobilized local schools, community members, local government agencies and other volunteers to work together on designing and installing the piece.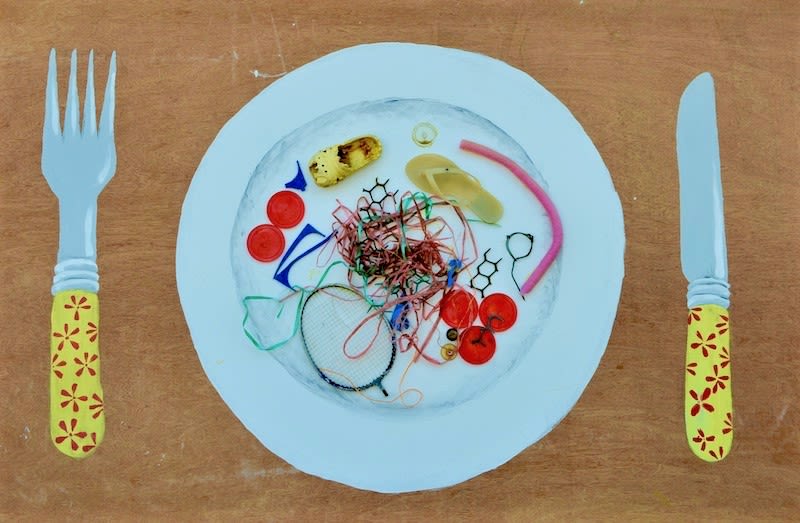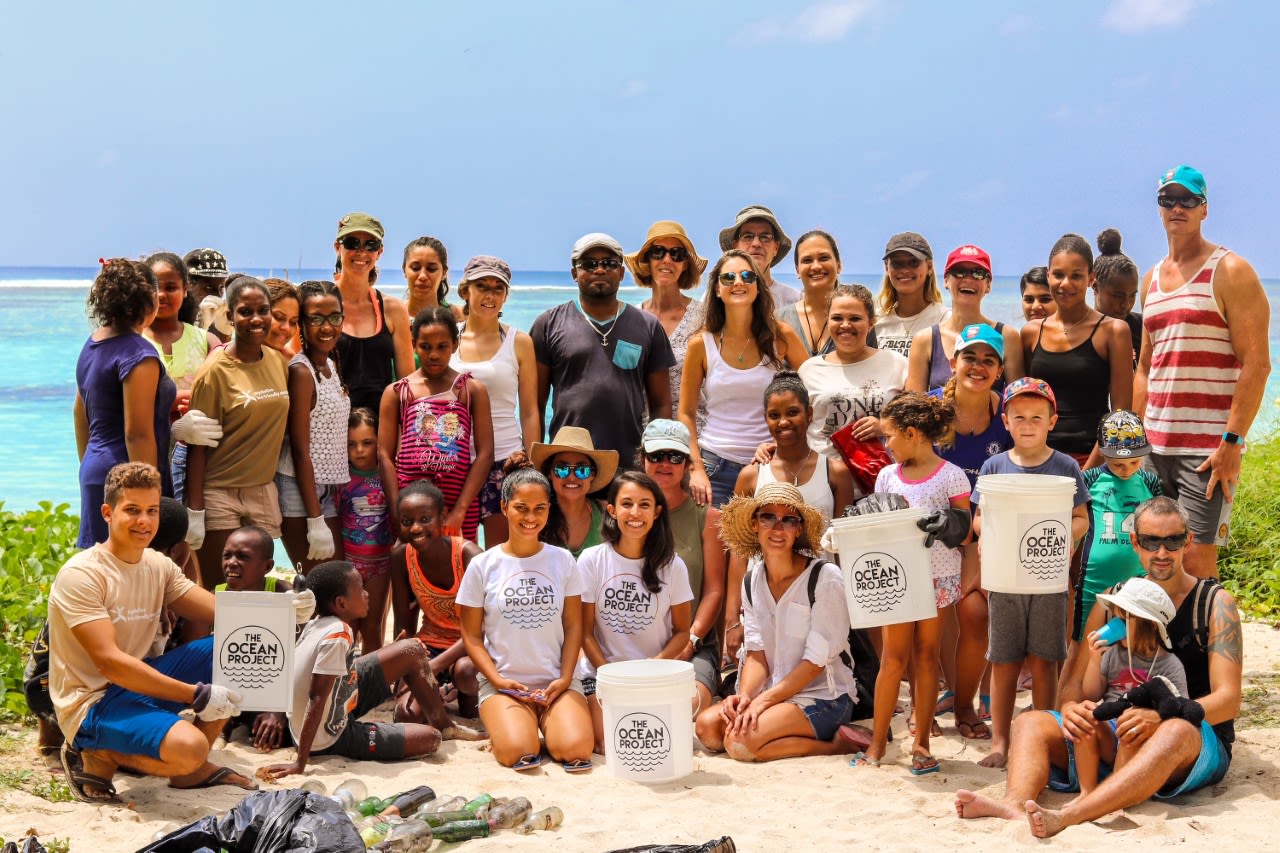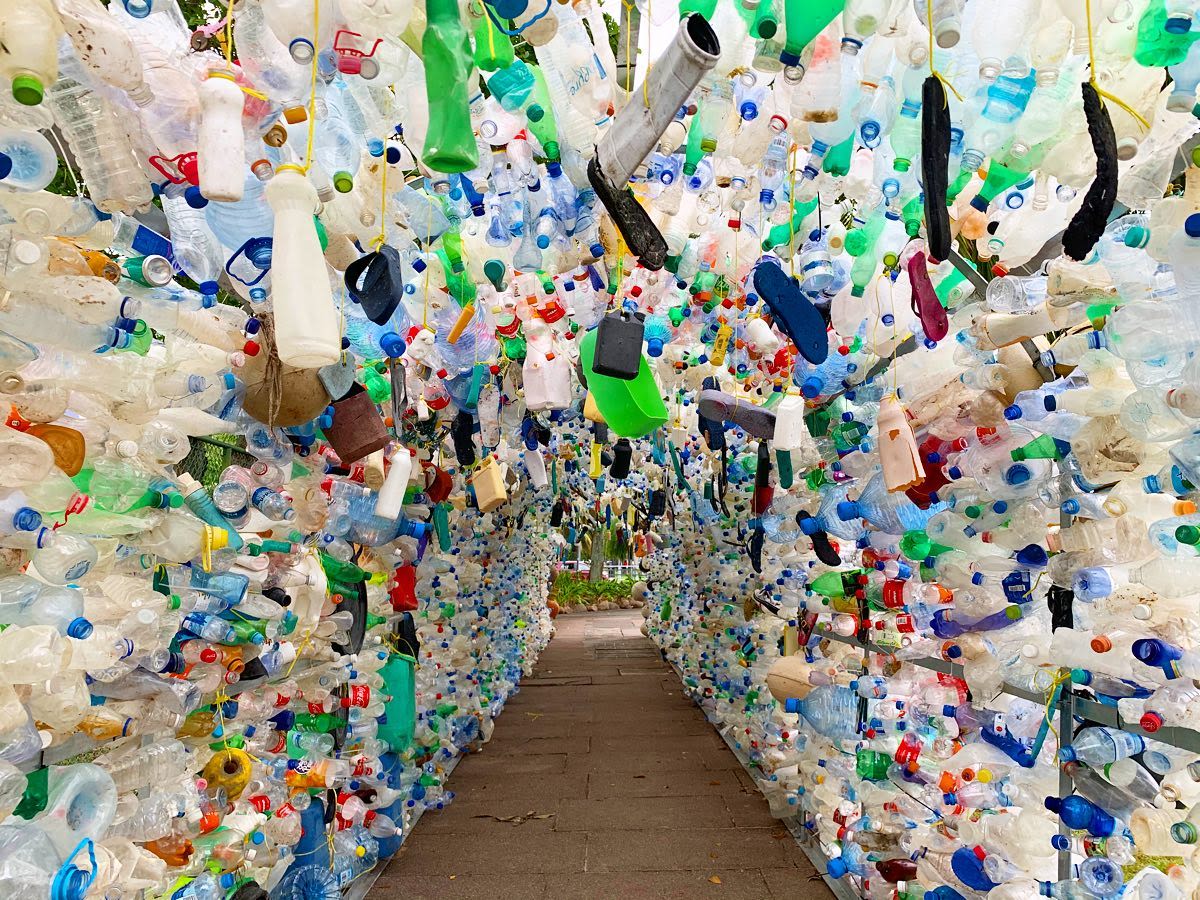 Plastic archway constructed from debris collected. Photo: The Ocean Project Seychelles
Plastic archway constructed from debris collected. Photo: The Ocean Project Seychelles
"It's easy to feel disheartened at times and that, as an individual, our actions may not amount to much… but if each and every one of us does our bit, no matter how small, be it picking up litter at the beach, planting a tree, filling up our water bottle, using a reusable bag for our shopping – do whatever you can – then those tiny actions can build a wave of change."

- Natasha Burian, co-founder of TOP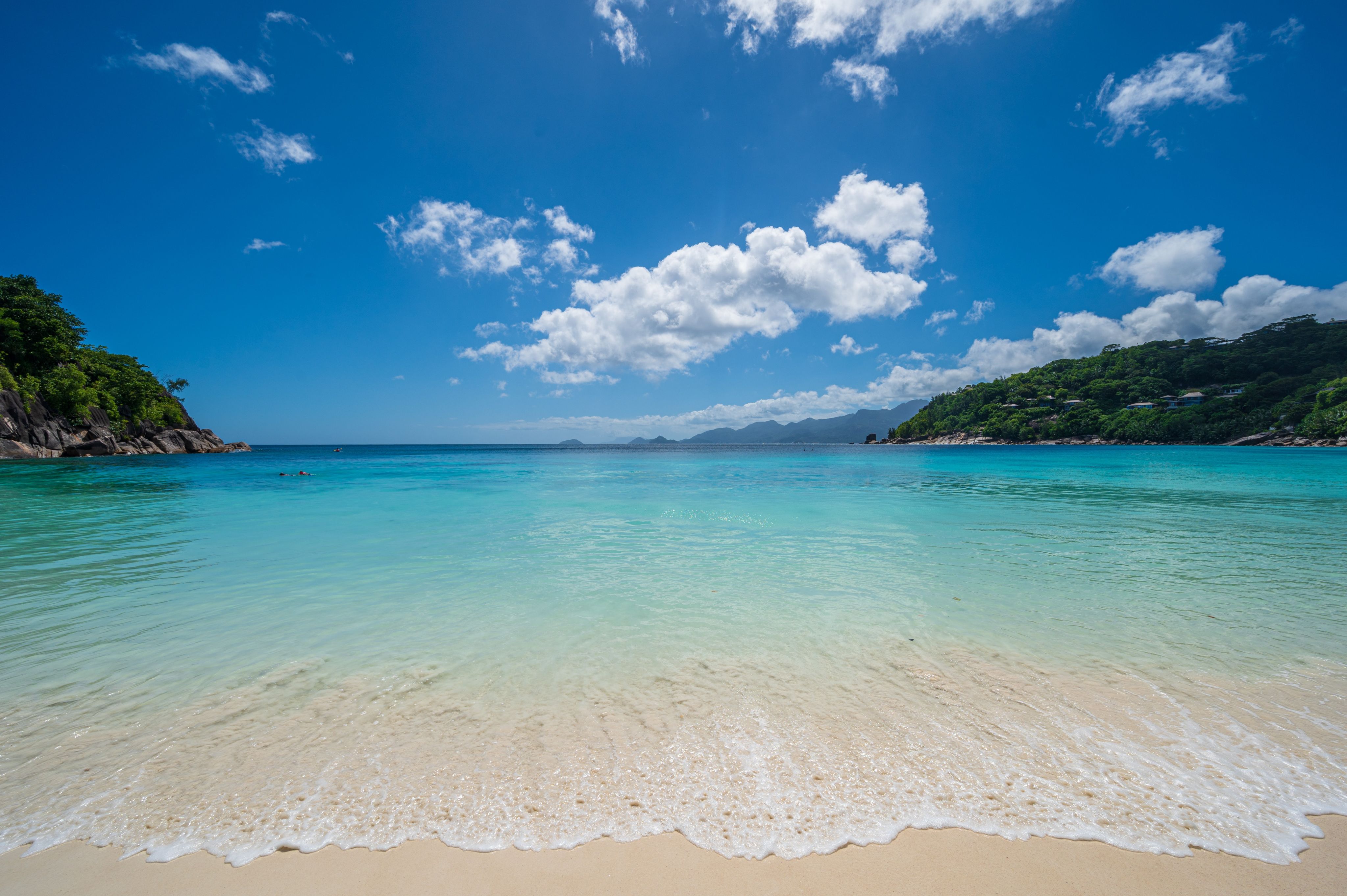 Mahé, Seychelles. Photo: Ben Michel/Unsplash
Mahé, Seychelles. Photo: Ben Michel/Unsplash
From the Seychelles to the Bahamas
This message of environmental responsibility resonates across to the Caribbean, with 18-year-old Kaitlyn Archer from The Bahamas:
"What motivates my friends and me to protect nature is sustaining it for future generations. Nature is often neglected by human beings in today's world and now its survival is becoming such a vital aspect of life. We have to protect it!"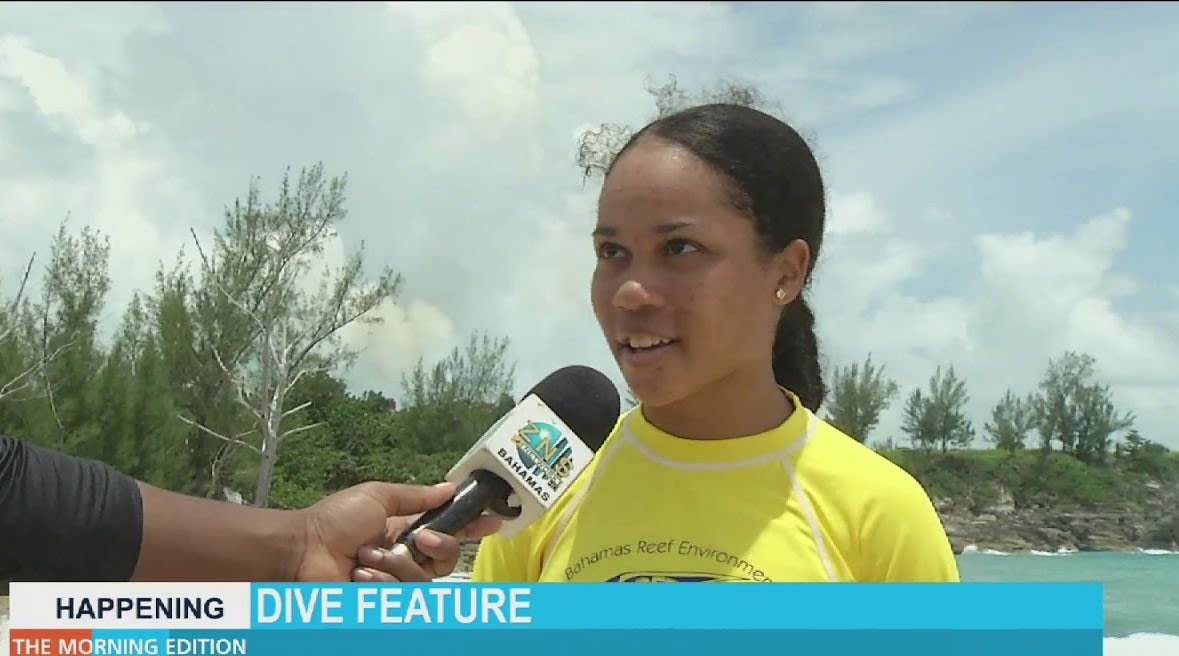 Kaitlyn Archer interview. Photo: SGP Bahamas
Kaitlyn and her peers are participating in a youth-focused project with The Bahamas Reef Environment Educational Foundation (BREEF) aimed at increasing knowledge about marine ecosystems and the threats they face, including plastic pollution, biodiversity loss and climate change.
The project is also funded by SGP, and was implemented as part of the Young Reporters for the Environment (YRE) programme.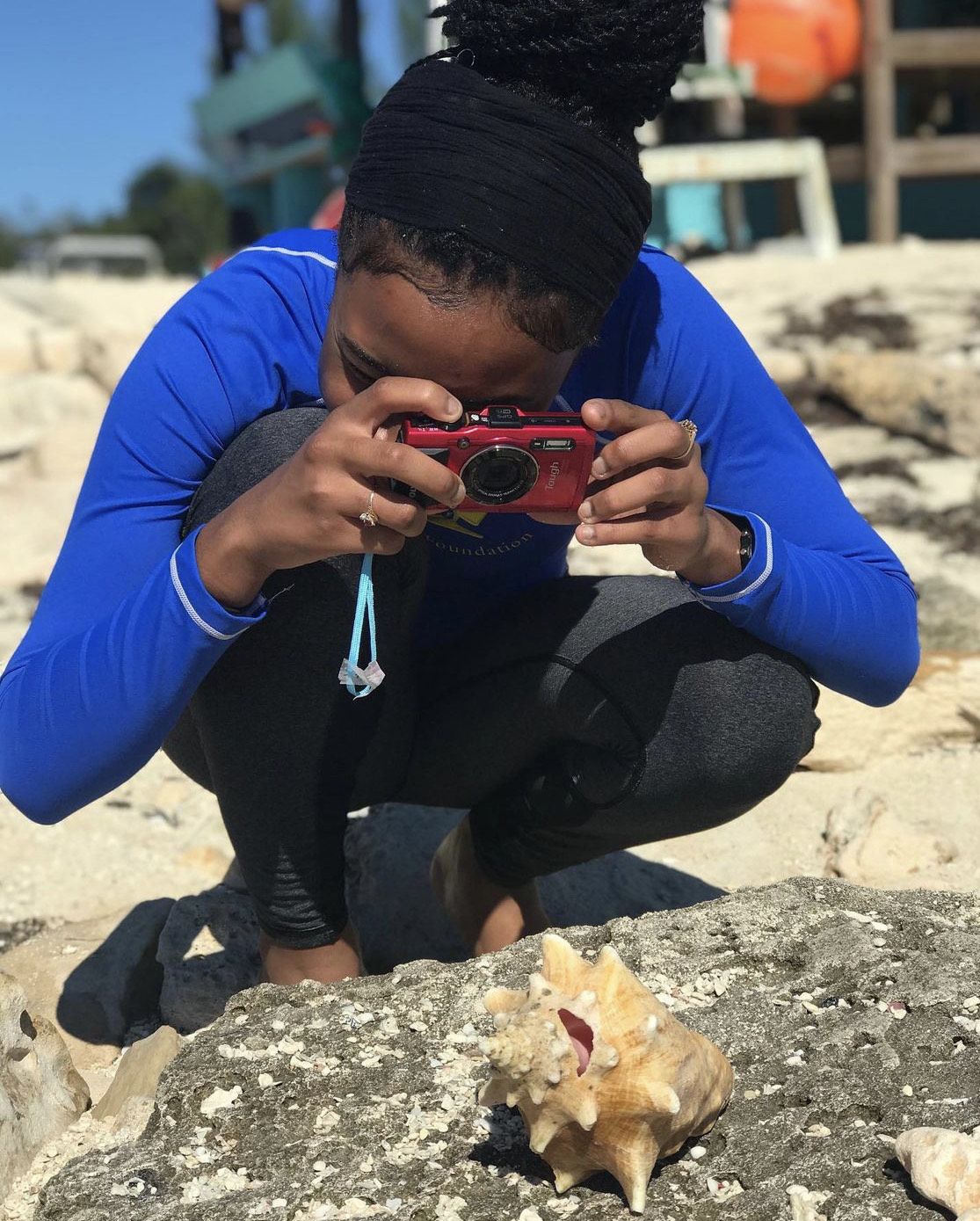 Kaitlyn participating in the YRE programme. Photo: SGP Bahamas
"YRE is an amazing programme because it allows young people to utilize social media in an impactful way, expressing their concerns about the environment and proposing solutions. YRE teaches our youth how to communicate effectively by utilizing a cutting-edge approach to disseminate news."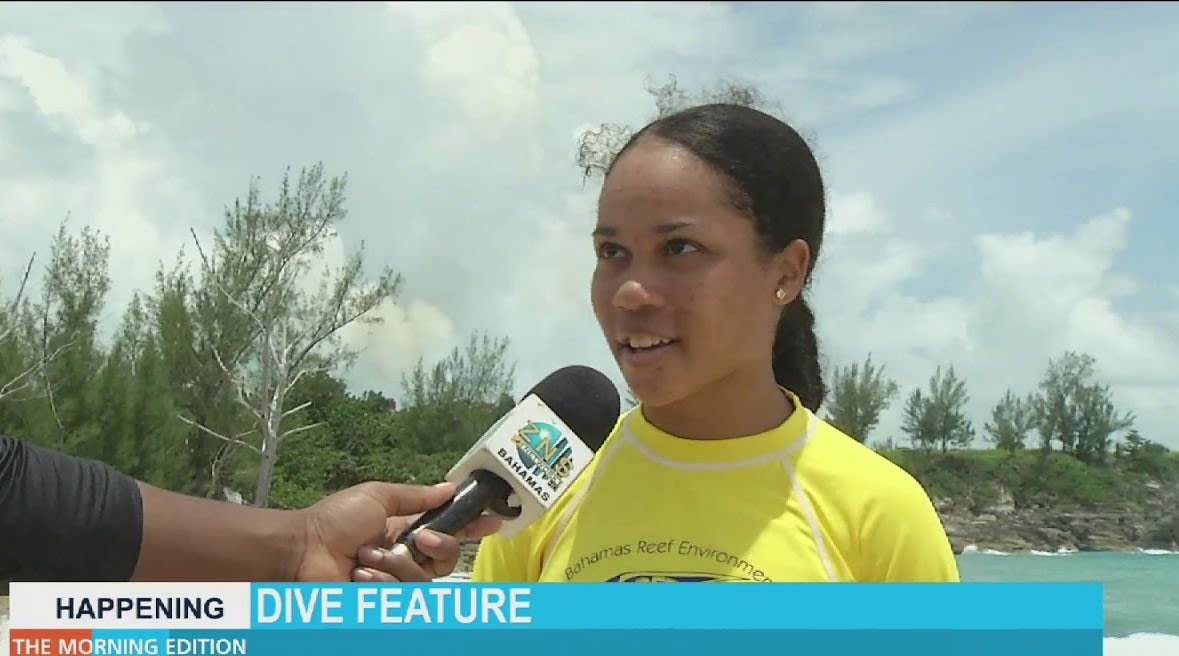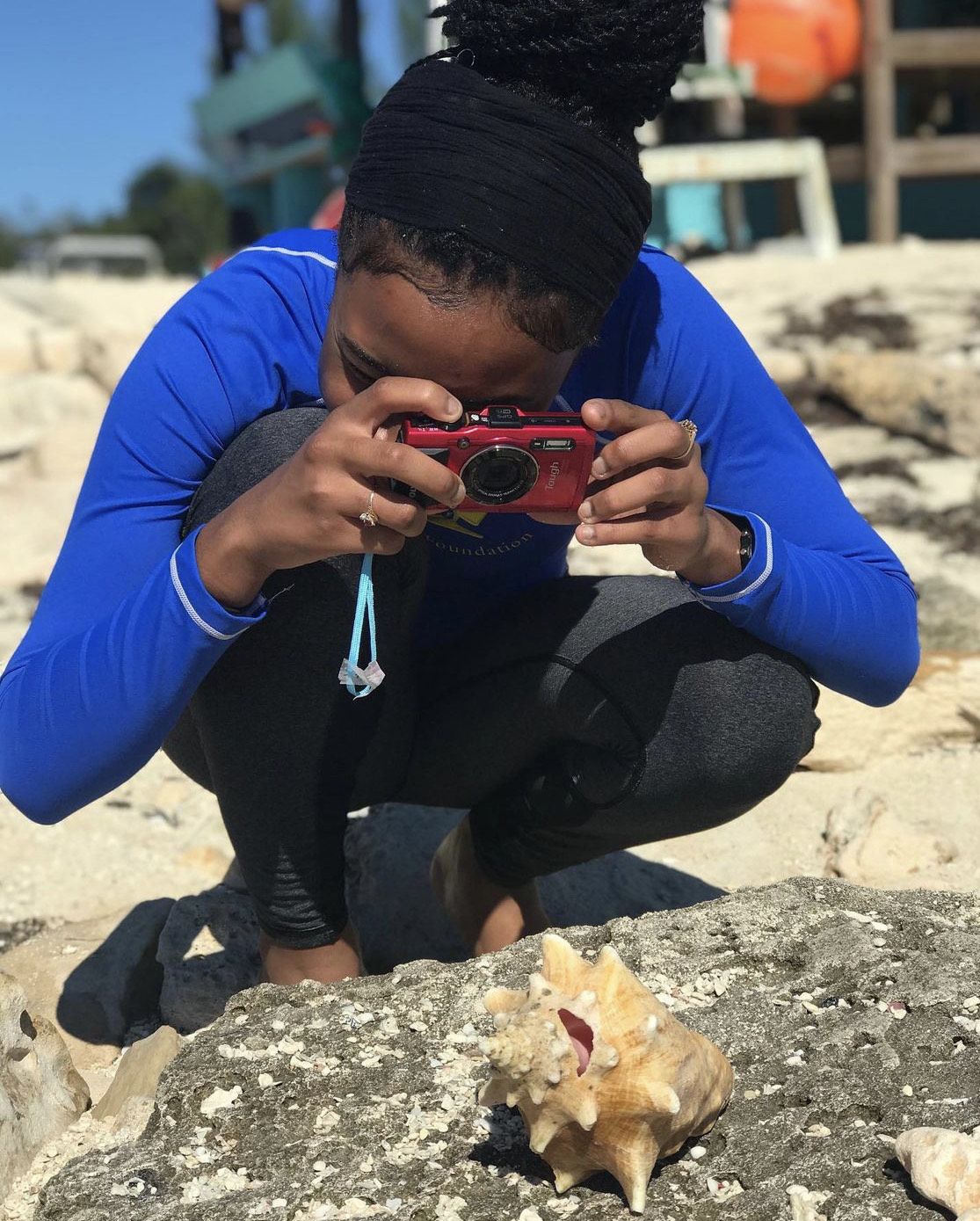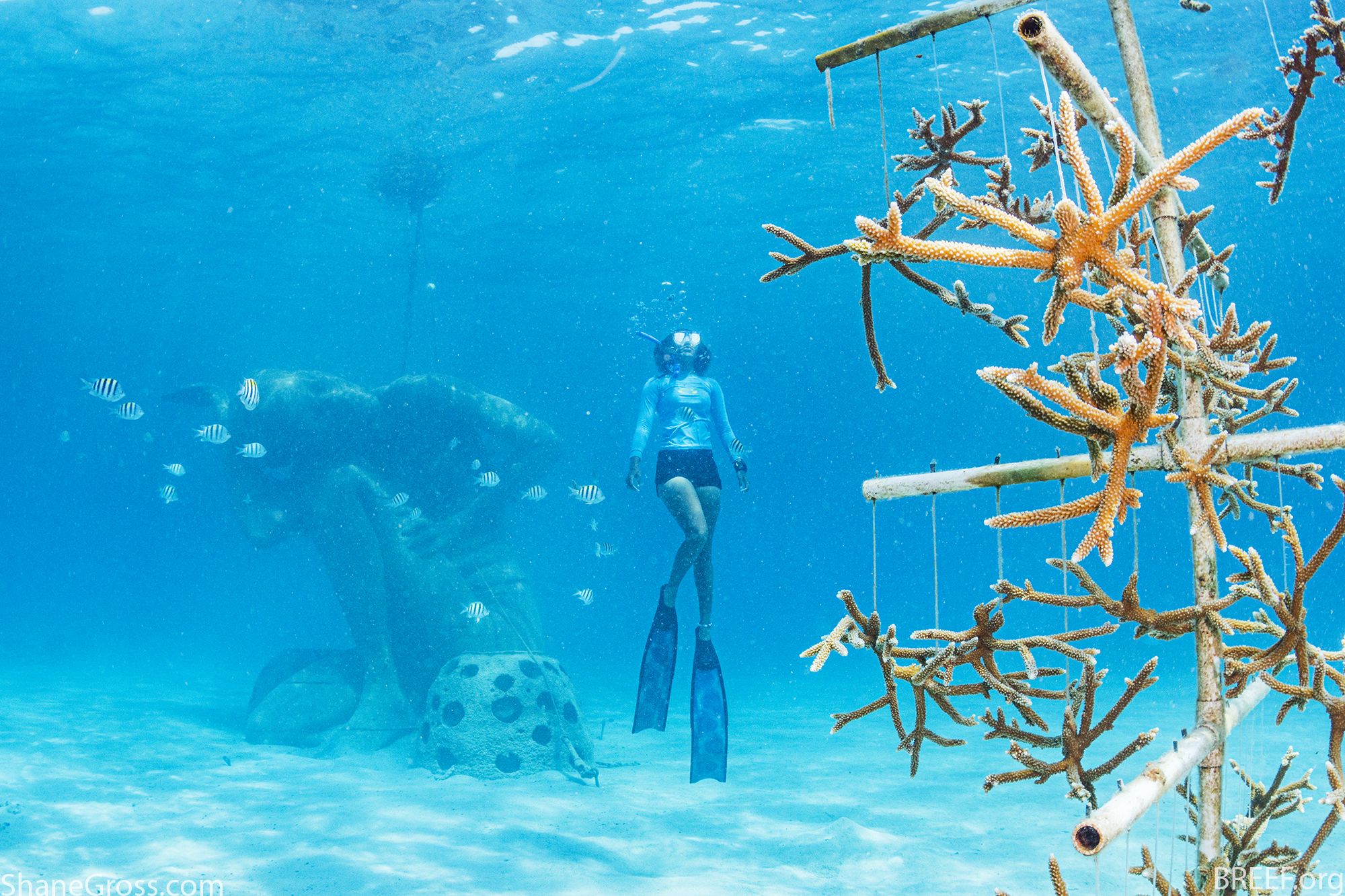 Youth in action
With SGP support, more than 60 students and youth were provided with opportunities to participate in field studies, national awareness competitions and photojournalism classes.
The YRE programme allowed many students across the islands to go scuba diving and snorkelling to see coral reefs and gain first-hand experience of the underwater marine environment.
Through the programme, students were able to participate in national and international conferences, publish articles on marine issues in national newspapers, and conduct interviews with local media.
BREEF plans to expand these opportunities to more students on the outer islands and offer more frequent capacity building and training sessions.
"Through YRE's extensive platform, my peers and I have definitely gained an acute awareness on protecting our ecosystems and the species in our native land," says Kaitlyn. "I have learnt so much from BREEF – from the significance of coral reefs to the ways I can help promote sustainability and conservation of our environment. These experiences opened new doors for me and I am extremely grateful for the opportunity to participate in BREEF events."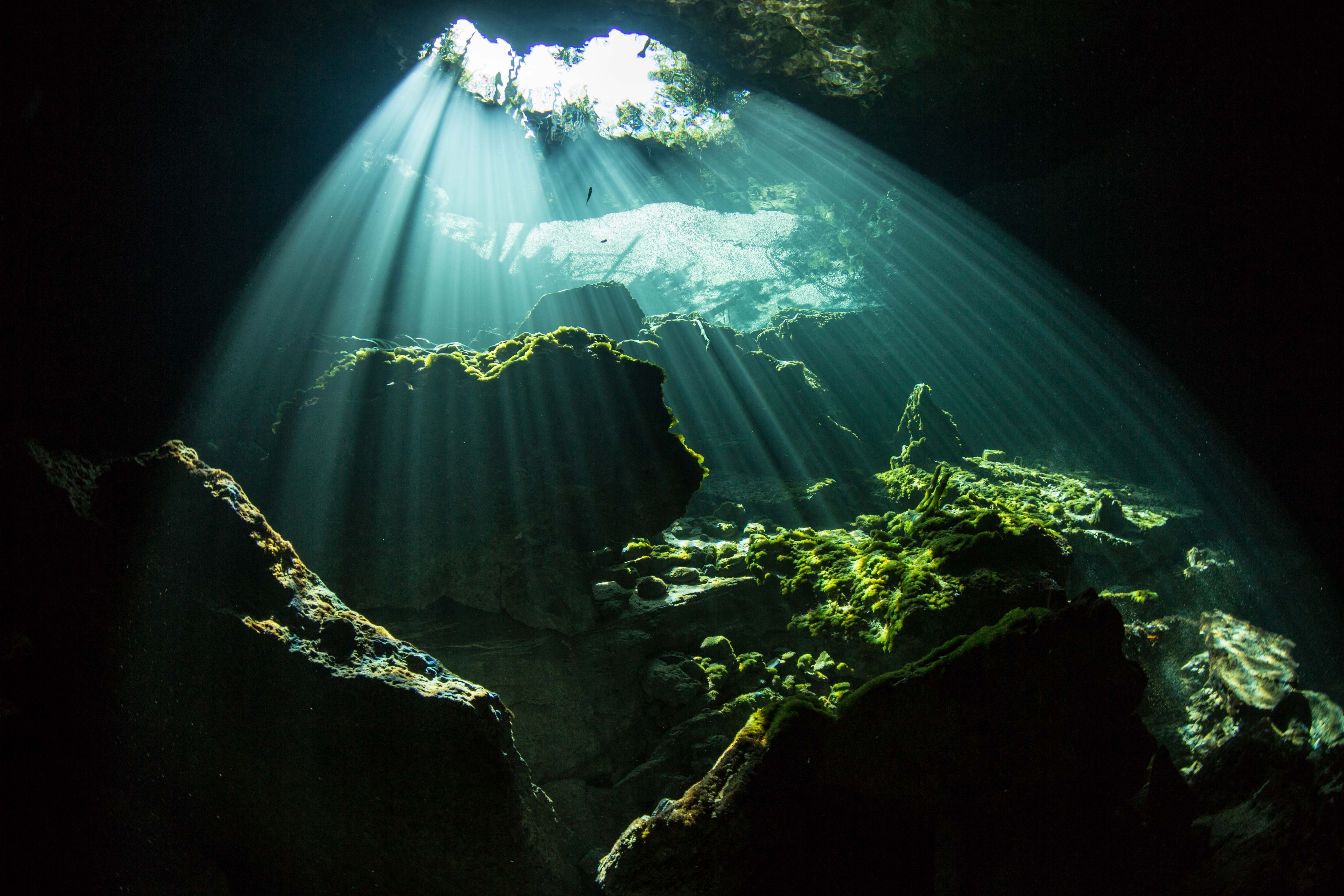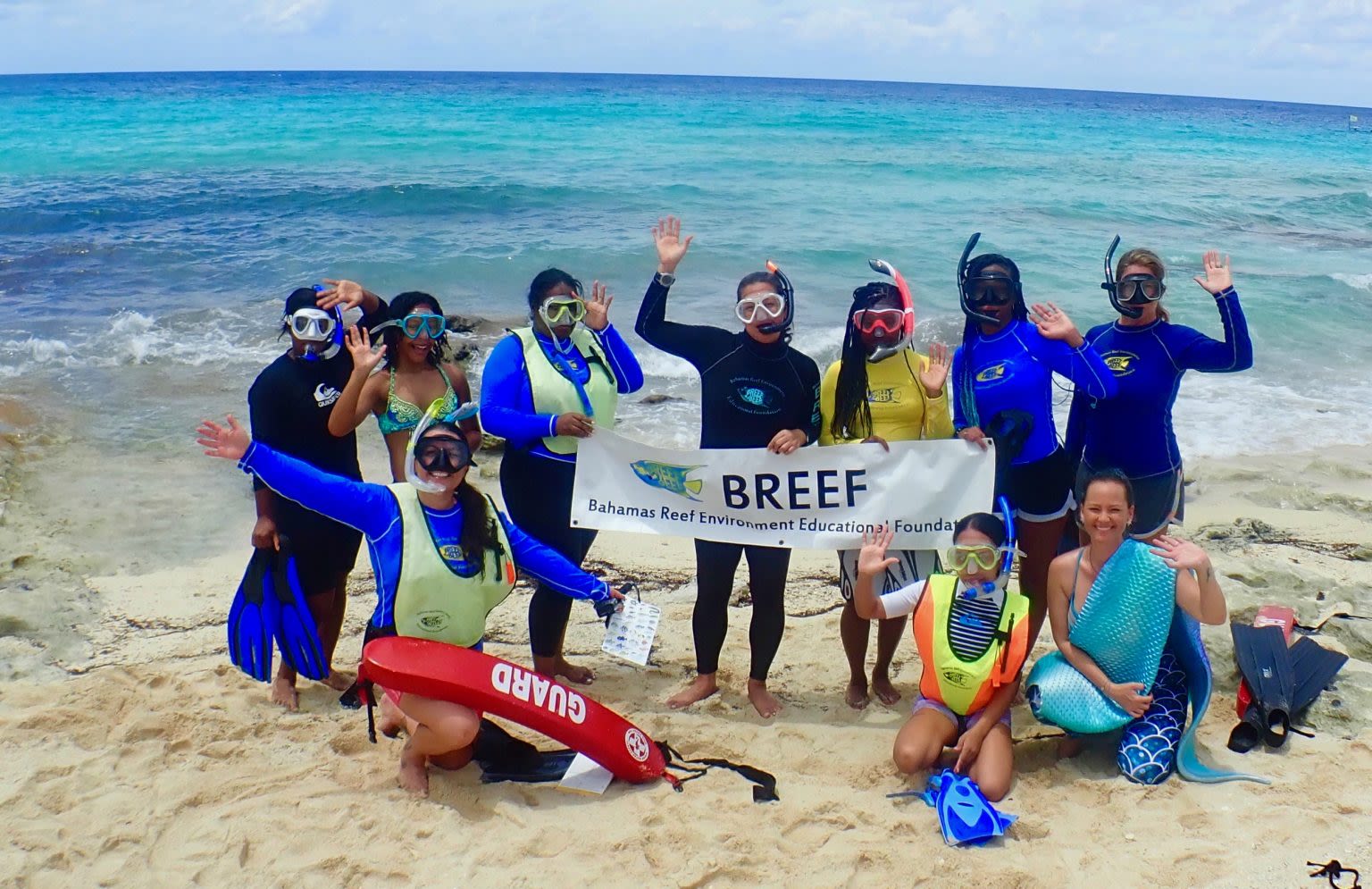 Padi Women's Group. Photo: SGP Bahamas
Padi Women's Group. Photo: SGP Bahamas
Small Islands, Big heart
In SIDS like Seychelles and the Bahamas, where every aspect of life is intricately linked to the health of the ocean and marine ecosystems, organizations like TOP and BREEF are crucial for creating opportunities and enabling environments for youth leaders to speak, act and advocate for more sustainable futures on their islands.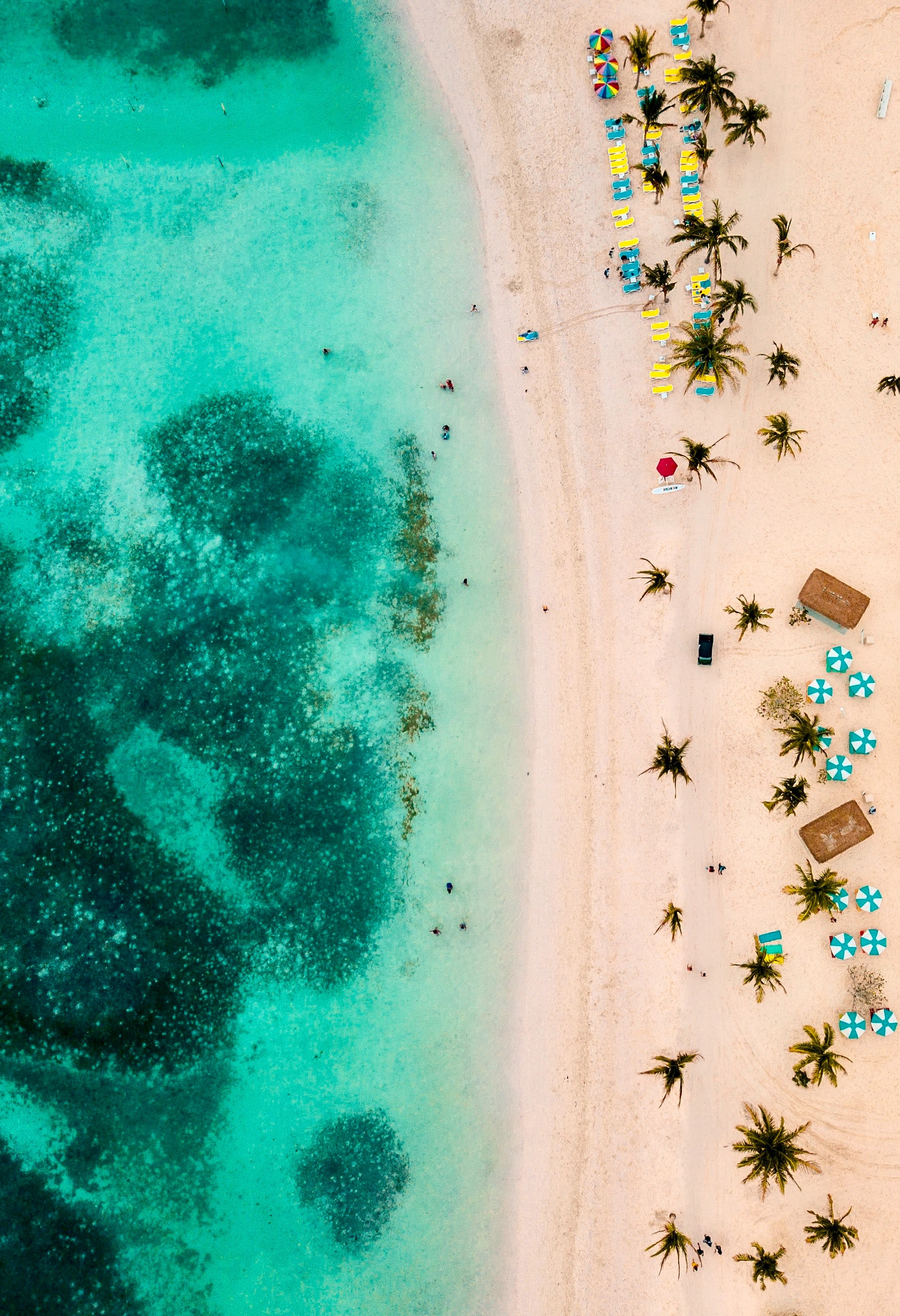 Coco Cay, Bahamas. Photo: Adam Gonzales/Unsplash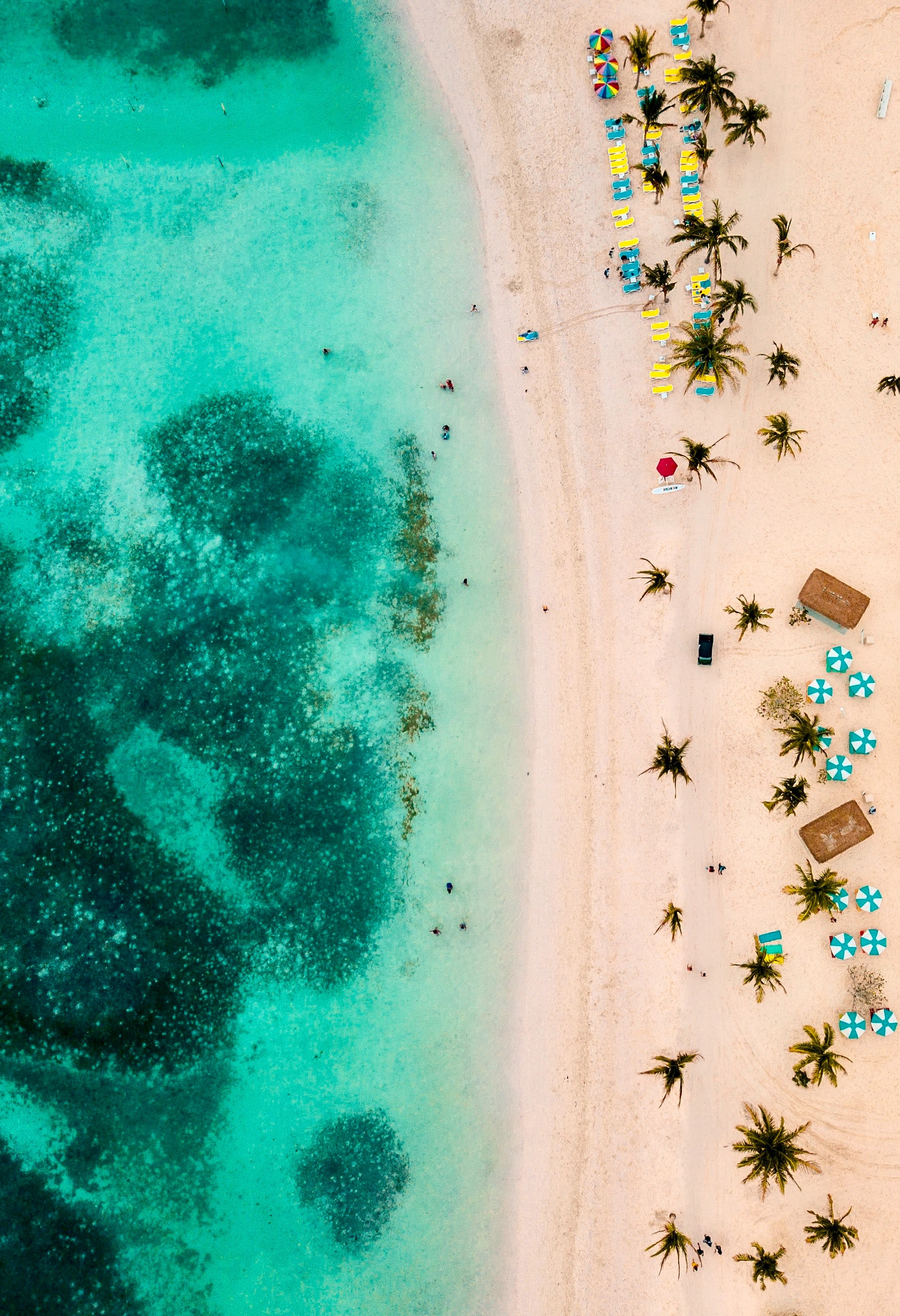 Story by: Ana Canestrelli, Andrea Egan and Rissa Edoo
Visual layout: Andrea Egan
Header photo: SGP Bahamas
Location: The Seychelles and the Bahamas